CENTRAL ASIAN RESEARCH CENTER (CARC)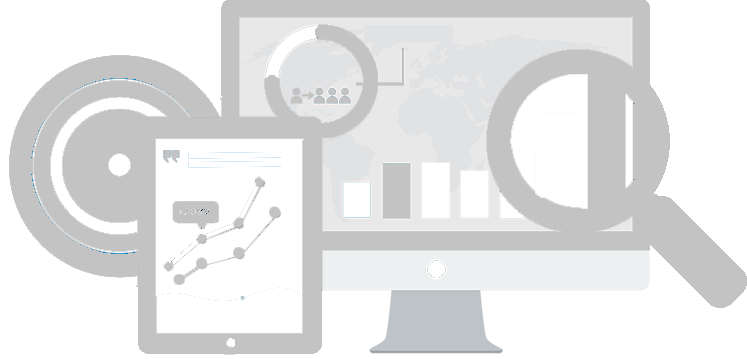 About
Established in 2019, the SDU Central Asian Research Research Center (CARC) is committed to advancing knowledge and understanding in Law, Media, and International Relations in the Central Asian region.
Our team of dedicated researchers actively participates in research activities at SDU and focuses on addressing issues related to law, international relations, media, and journalism. We aim to provide valuable insights and recommendations for policymakers, scholars, and the public to promote positive change and progress in the region.
We also collaborate with other research institutions, including the "Silk Road" research center of "Ala-Too" International University in Kyrgyzstan and the "Policy Perspectives" fund in India. We can expand our network and deepen our understanding of the region through these partnerships.
Aims and objectives
We aim to establish ourselves as a leading regional hub for research and development (R&D) in Central Asia.
We aim to expand our expertise in the intersections of gender studies, human rights, and inclusive education in the region, strongly emphasizing evidence-based reasoning. To achieve this, we are committed to accelerating inter-institutional connections with research and non-research entities focused on Eurasia, East Europe, and Central Asia and building partnerships globally.
We seek to engage with passionate individuals who share our vision for R&D excellence at SDU.
Our focus is on producing fundamental and applied research with practical policy implications through internal and external funding sources.
We will also ensure that our research findings are widely disseminated to reach a broad audience.
Berikbol Dukeyev serves as a Research Facilitator of the Faculty of Law and Social Sciences at SDU, as well as a Junior Researcher at the OSCE Academy in Bishkek, where he is involved in the "Understanding China in Central Asia" project. Dr Dukeyev holds a PhD in Politics and International Relations from the Australian National University (ANU), awarded in 2022. His doctoral research was focused on the political memory and production of Soviet history in Kazakhstan after 1991. He was awarded the Best Article Award at the Australasian Association of Communist and Post-Communist Studies Conference in 2019. Dr Dukeyev's research interests revolve around the intersection of politics, society, and security. He has authored several publications among others in Jamestown Foundation, Diplomacy, OpenDemocracy, Lexington Press, Central Asian Survey, and Central Asian Affairs. He has worked for various public, private, and international organizations in Australia, Germany, the USA, and Kazakhstan. In the past, he has taught at ANU, served as a Research Fellow in Central Asia at George Washington University, and was a Research Fellow at the Institute of Strategic Studies under the President of the Republic of Kazakhstan, among other positions.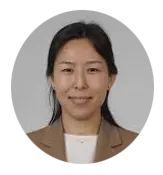 Aizada Nuriddenova is Assistant Professor and Head of the Social Sciences Department at SDU. She holds an MA and PhD in International Relations, specializing in China's foreign policy, from the School of International and Public Affairs (SIPA) at Jilin University in China. Her research interests are centered on Chinese foreign policy and regionalism in Central Asia, with a particular focus on Sino-Central Asian engagement, Consultative Meetings in the Central Asian region, Belt and Road Initiative, and the concept of 'Community of Common Destiny'. Before joining SDU, Dr Nuriddenova was a faculty member at Gumilyov Eurasian National University in Astana, where she taught at the Department of Oriental Studies.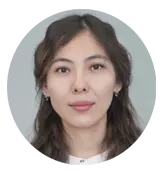 Assylzat Karabayeva is an Assistant Professor of the Faculty of Law and Social Sciences and Visiting Research Fellow at the Central Asian Program of George Washington University (US). She holds a PhD in International Relations from the International University of Japan, (Japan). Her research focuses mainly on the role of norms (ideas, identity, and culture) in the constraining and strengthening of region-building processes in Eurasia. She has working experience at the Ministry of National Economy of the Republic of Kazakhstan, where she also dealt with the negotiation process between the Kazakh government and other foreign governments and international institutions (WTO, ITC, UNCTAD, WIPO, ASEAN and Eurasian Economic Commission); and has lecturing experiences at  KIMEP University (Almaty), and International University of Japan (Niigata prefecture).
Activities
Organized International Conference on Law and Social Sciences 2021 "Law and Social Sciences during the Covid-19 Pandemic"
Held an International Student Roundtable, "Ukraine-Russia Crisis: Perspectives from Kazakhstan, Kyrgyzstan, and Poland," on April 29, 2021.
Organized an International Roundtable: "Ethnic Politics and Mass Media in Central Asia."
Hosted a presentation of a book titled "Rentier Capitalism and Its Discontents: Power, Morality, and Resistance in Central Asia" by Balihar Sanghera and Elmira Satybaldieva.
Conducted an International Young Scholars Conference on May 25-27, 2022.
Held an International Roundtable, "Indo-Central Asia Dialogue," with the Centre for Neighbourhood Studies Policy Perspectives Foundation, New Delhi, Silk Road Research Centre, Ala-Too International University, Bishkek, Kyrgyzstan, on May 30-31, 2022.
Co-organized the 3rd International Conference on Central Asia (ICCA) with partners on October 21, 2022.
International Conference On Central Asia (ICCA) with partners, October 21, 2022.
Work plan
International Conference on Law and Social Sciences 2023 Law, Media, Society, Politics, and Geo economics in the Changing Landscape of Eurasia, April 24-25, 2023
Continue CARC's collaboration with Policy Perspectives Institute (India)
Seek new avenues for research funding
Publications
Dukeyev, Berikbol. "Representation of the Kazakhstani famine (1931–33) in secondary school history textbooks, 1992–2021." Central Asian Survey (2023): 1-19, (Peer-reviewed).
Dukeyev, Berikbol. "Kazakhstan in World War II: Authors and Publishers of Post-1991 History Textbooks." Central Asian Affairs 8, no. 3 (2021): 251-272, (Peer-reviewed).
Dukeyev, Berikbol. The Evolution of State-Sponsored Television Series in Kazakhstan in Mapping the Media and Communication Landscape of Central Asia: An Anthology of Emerging and Contemporary Issues, edited by Elira Turdubaeva and Elena Papoutsaki (Lexington Books: Washington DC), 2023.
Dukeyev, Berikbol. In Kazakhstan, Generation Z, is on Alert about China, Jamestown Foundation, February 2, 2023 (Analysis)
Dukeyev, Berikbol.  Kazakh History Textbooks Teach Indifference toward the Next of kin in Chinese Xinjiang, the Diplomat, November 23, 2022 (Op-Ed)
Dukeyev, Berikbol.  Do Kazakhstanis care about their kin in Xinjiang? Open Democracy, June 7, 2021 (Analysis)
Contacts
SDU Central Asian Research Center

Kaskelen, Abylai Khan st. 1/1

Head of Research Center

Berikbol Dukeyev
Email: berikbol.dukeyev@sdu.edu.kz