Equality, Diversity, and Inclusion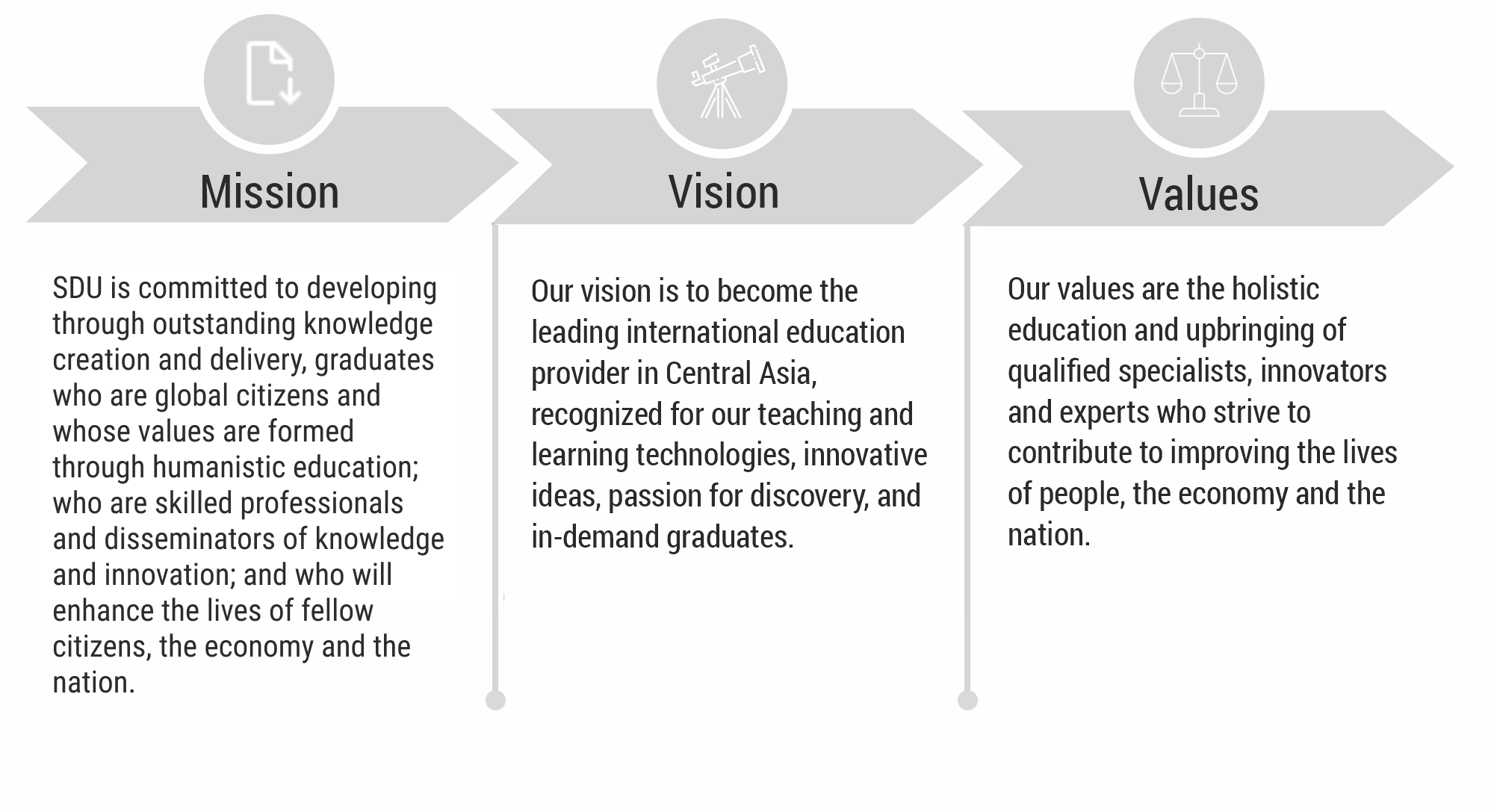 This is one of leading and innovative academic institutions in Kazakhstan that improves educational program through new ideas and creativity, loyalty to ethics and principles, autonomy and adaptability, achievements without limits, international level professionals and leaders of the future.   
SDU Timeline
Discover SDU
    Inclusion at SDU University
    SDU University is committed to fostering a diverse and inclusive community that values and respects individuals of all backgrounds. We believe that diversity enriches the educational experience and promotes a culture of openness and acceptance.
    At SDU, we celebrate diversity in all its forms, including race, ethnicity, nationality, gender identity, age, religion, and socio-economic background. We recognize that each person brings unique perspectives, experiences, and talents to our community, and we are committed to creating an inclusive environment that embraces and harnesses these differences.
    We believe that inclusion is not just a goal, but a process that requires continuous effort and engagement. To this end, we have implemented various initiatives and programs to promote diversity and inclusion on our campus. These include:
Student organizations and clubs that promote cultural awareness and diversity.
Diversity and inclusion training and workshops for students, faculty, and staff.
Affirmative action policies to ensure equal opportunities for all individuals, regardless of their background.
Campus-wide events and activities that celebrate diversity and promote cross-cultural understanding.
    Our commitment to diversity and inclusion is reflected in our academic programs, research activities, and community outreach. We believe that by embracing diversity and fostering an inclusive community, we can create a more just, equitable, and sustainable world.
    At SDU, we welcome individuals from all backgrounds and walks of life. We believe that everyone has a role to play in creating a better future for ourselves and our communities.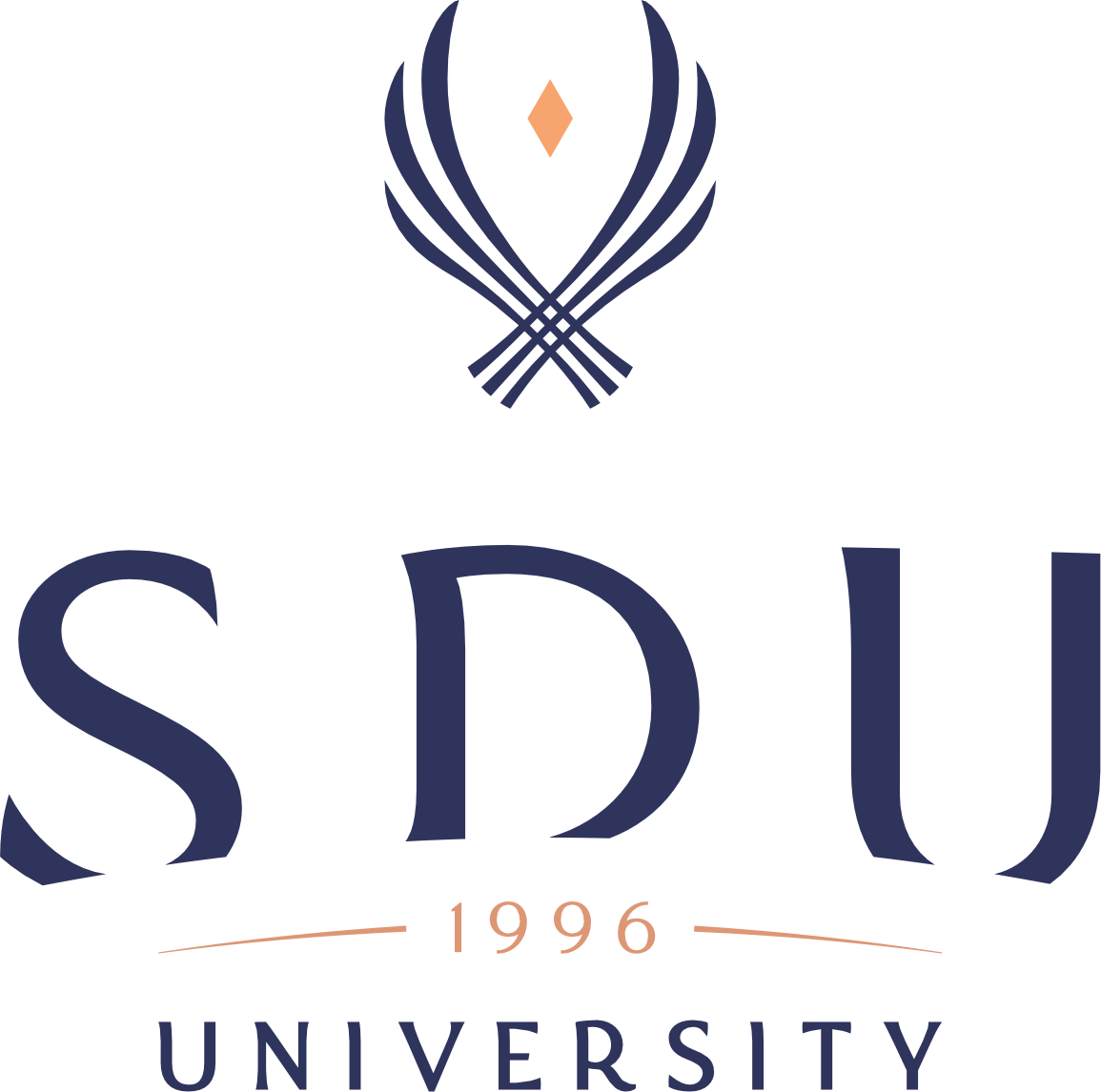 In the heart of Kazakhstan, where tradition meets innovation, SDU University proudly unveils its new emblem, a symbol that encapsulates the spirit of our institution. At first glance, it pays homage to the cherished shanyrak, a symbol of unity, stability, and the rich cultural heritage of our region.
    But this shanyrak takes flight! Its wings spread wide, embracing change, progress, and the limitless potential of education. These wings are not just an ornament; they represent our commitment to soar beyond boundaries, fostering a global perspective.
    Nestled between these wings, a gentle light orange rhombus emerges. This rhombus symbolizes the warmth and openness of our university community. It's a reminder that our university is inclusive, and we invite all to join us on this journey of discovery.
    The new SDU University logo is a fusion of tradition and transformation. It signifies our dedication to preserving our heritage while embracing the future. Just as the shanyrak has stood the test of time, our university continues to evolve, adapt, and inspire.
    Join us as we spread our wings and embark on a new era of knowledge, innovation, and collaboration at SDU University!