EMERGING SCHOLARS CONFERENCE 2023
Towards Responsible and Ethical Research Culture

Pre-Conference - Research seminars and workshops for emerging scholars
09 June 2023

07-08 June 2023
We invite submissions of abstracts for the Emerging Scholars Conference on "Towards Responsible and Ethical Research Culture". The conference aims to promote responsible research with a positive impact on society in any of the areas listed below. We also welcome papers that solely focus on ethics in research. Established scholars will share their knowledge and experience during the Pre-Conference sessions that will cover topics related to research problem definition, research methodology, ethics, and publication in peer reviewed journals.
Abstracts of up to 300 words should be submitted by 22.05.2023. The abstract should include the title of the paper, the author's name and affiliation, and a brief summary of the research questions, methods, and findings. Selected authors will be invited to present their papers at the conference.
We welcome papers that address the following topics:
Abstract submission deadline
We encourage submissions from emerging scholars, including graduate students and postdoctoral researchers (master's and PhD program students and recent PhD graduates +5 years since graduation).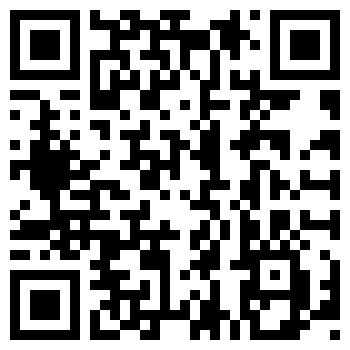 Conference fee (June 9) – Free of charge
Pre-Conference fee (June 7-8) – 10 000 tenge
7th June 2023
10:00 – 11:15
How to identify a research problem
Anjan Ghosh
11:15 – 11:45 Coffee break
11:45 – 13:00
Effective Literature review and Research ethics
Kairat Moldashev
13:00 – 14:00 Lunch Break
14:00 – 15:00 (parallel sessions)
Publishing Scholarly Articles (Scopus, WoS)
Publishing Scholarly Articles in Science
Shirali Kadyrov
Publishing Scholarly Articles in Humanities
and Social Sciences
Yerkebulan Sairambay
15:00 – 15:30 Coffee Break
15:30 – 16:30 (parallel sessions)
Stories of Successful Research Projects
Kairat Moldashev
Anjan Ghosh
 
16:30 – 17:30
Defining research problem (group work)
8th June 2023
10:00 – 11:15
How to write an effective abstract
A seminar that teaches an effective strategy of crafting a successful abstract
Gulnissa Zhunussova
11:15 – 11:45 Coffee break
11:45 – 13:00 (parallel sessions)
Qualitative Research Design
Juldyz Smagulova
Quantitative Research Design
Kuandyk Tleuzhanuly
13:00 – 14:00 Lunch Break
14:00 – 15:30 (parallel sessions)
Qualitative Research Design
Juldyz Smagulova
Quantitative Research Design
Kuandyk Tleuzhanuly
15:30 – 16:00 Coffee Break
16:00 – 17:30
Developing Research Proposal (Group work)
Poster presentation of Research Proposals
Time
Activity
Place
09:00 – 10:00
Registration
Lobby
10:00 – 10:15
Opening Ceremony

Welcome speech
Alimzhan Igenbayev
Rector of SDU
G-116 Mini Red Hall
10:15 – 11:15
Plenary session

Kairat Moldashev
Associate Professor, Vice-Rector for Research, SDU

Anjan Gosh
Associate Professor, SDU Business School

Mariya Yesseleva-Pionka
Associate Professor, SDU Business School
G-116 Mini Red Hall
11:15 – 11:35
Coffee Break
11:35 – 13:00
Sessions (simultaneous)
Panel 1 (Social Sciences)
G-219 Allvet
Panel 2 (Higher Education)
G-116 Mini Red Hall
13:00 – 14:00
Lunch Break
14:00 – 15:30
Sessions (simultaneous)
Panel 3 (Wellbeing)
G-116 Mini Red Hall
Panel 4 (Ethics)
G-219 Allvet
15:30 – 15:45
Coffee Break
15:45 – 17:15
Sessions (simultaneous)
Panel 5 (Business, Management)
G-219 Allvet
Panel 6 (Natural Sciences)
G-116 Mini Red Hall
Time: 11:35 – 13:00
Panel 1 (Social Sciences), G-219 Allvet

Chair: Berikbol Dukeyev
Discussant: Gulnissa Zhunussova

 
Presenters
Title of presentation
Назым Балпанова
("Aль-Фараби атындағы Қазақ Ұлттық Университеті)
Конфликтті зерттеу немесе конфликтті институттаудың негізгі кедергілері
Aigerim Kazhigaliyeva
(Astana International University)
Ethnography of English Medium Instruction policy and practice in the multilingual context of a private university in Kazakhstan
Sneh Shakti
(Nazarbayev University)
Representations and Transformations of Women in New Media Culture
Arzanbekova Gulnura, Alibekova Balzhan, Bekturganova Islana
(SDU)
Be smart, don't start: the impact of school bullying on people's lives in Kazakhstan
Time: 11:35 – 13:00
Panel 2 (Higher Education), G-116 Mini Red Hall

Chair & Discussant: Madina Ashirimbetova
Presenters
Title of presentation
Assel Temirbekova
(National Center for Professional Development "Orleu")
Factors Behind School Students' Low Achievement in Kazakhstan
Arailym Kossanova
(SDU)
Impact of environment on SDU students' academic performance
Madina Tussupbekova
(L.N. Gumilyov Eurasian National University)
From practice to theory: Abroad internship challenges and learning advantages
Time: 14:00 – 15:30
Panel 3 (Wellbeing), G-116 Mini Red Hall

Chair: Akhtayeva Nazgul
Discussant: Menkebanu Nursultan
Presenters
Title of presentation
Досжан Салтаков, Жакипбекова. С.
(Абай атындағы ҚазҰПУ)
Зияты женіл зақымдалған жеткіншектік жастағы оқушылардың тайм-мененджмент дағдыларын дамыту
Laura Bukharbayeva, Nazerke Yespolova, Madina Tanirbergenova, Gulimay Zhalgas
(SDU)
Mental Health of University Student
Kurmantay Arna, Sailaubekov Bekzat
(SDU)
What are the risk indicators of stress, anxiety, and depression in undergraduate students at higher education institutions in both developed and developing countries?
Assem A., Ainur Y., Zhansaya Y.
(SDU)
Sleep Disorders and How It Influences Academic Performance of the Students
Time: 14:00 – 15:30
Panel 4 (Ethics), G-219 Allvet

Chair: Kymbat Smakova
Discussant: Mariya Yesseleva-Pionka
Presenters
Title of presentation
Arzanbekova Gulnura, Yerbol Gulzhannad, Koshtaev Bekmuhammed
(SDU)
What Contributes to SDU Students' Cheating?
Дана Оспанова
(Ш.Шаяхметов атындағы «Тіл-Қазына» ұлттық ғылыми-практикалық орталығы)
Қазақстандық ғылыми мақала атауларына талдау: тақырыптың маңызы не?
Nurali Tursynbayev, Nurdaulet Alimgozha, Zholdas Orden
(SDU)
Why students are cheating on exams?
Time: 15:45 – 17:15
Panel 5 (Business, Management), G-219 Allvet

Chair: Symbat Moldabekova
Discussant: Amina Gassanova
Presenters
Title of presentation
Hamdy Mohamed Abdelrady Mohamed
(Al-Farabi Kazakh Natonal University)
The impact of accounting information systems on the quality of accounting information
Babangida Abdullahi Sabiu
(Al-Farabi Kazakh Natonal University)
The correlation between low job satisfaction and organisational insolvency
Dinara Mukhamejanova, Gulfiya Kuchumova
(M. Narikbayev KAZGUU University)
Academic Career Policies at Private Higher Education Institutions in Kazakhstan
Azhar Nurzhankyzy, Dariya Zhumash, Zere Gizatova
(SDU)
Career self-determination: The problem of professional self-determination of a modern teenager
Time: 15:45 – 17:15
Panel 6 (Natural Sciences), G-116 Mini Red Hall

Chair: Nurgissa Yessirkegenov
Discussant: Samat Maxutov
Presenters
Title of presentation
Aslan Tileubayev
(SDU)
Study of the influence of heat exchange from the surface on the temperature of the cylindrical electrode
Yerkin Shaimerdenov
(SDU)
Critical Sobolev type identities and inequalities
Nurlybek Mardanov
(Kazakh-British Technical University)
Triple Tortken identities
Yerimbet Aitzhanov
(SDU)
Global stability analysis of a novel epidemic model with separate compartments for symptomatic and asymptomatic cases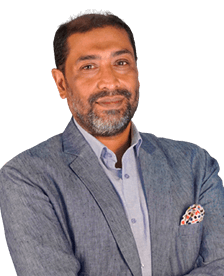 ANJAN GHOSH
Anjan Ghosh joined the SDU Business School in 2022. Anjan is board member of several international scholarly bodies such as The Case Research Foundation, USA and the GBSN Case Method Steering Committee. He is the editorial board member of SCOPUS Indexed 'South Asian Journal of Business and Management Cases (SAJBMC)' published by SAGE. An award winning process study scholar with interest in Social Issues in Management, Anjan has published in leading Management Journals including the Academy of Management Journal (AMJ). An IT Entrepreneur from India's IT Boom Era – Anjan has over 25 years of combined experience in Corporate and Academia.
                                                KAIRAT MOLDASHEV
Kairat Moldashev is an associate professor and Vice Rector for Research at Suleyman Demirel University, Kazakhstan. His research is concentrated in two areas: (1) political economy of regionalisms and identity politics, (2) and studies in higher education. In the field of political economy of regionalisms Kairat has published articles and books chapters on regional integration in Journal of International Relations and Development, Palgrave and Routledge edited volumes. He is an expert in Cabar.Asia analytical platform and provides commentaries on political and economic issues to various local and regional media. In the field of higher education Kairat has published in Studies in Higher Education and other international and local peer reviewed journals. He is an author of the research methods book in Russian that is widely used as a coursebook in PhD programs in Kazakhstan.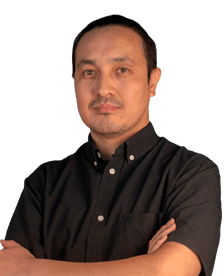 SHIRALY KADYROV
Shirali Kadyrov is currently an Associate Professor in the Department of Mathematics and Natural Sciences of Suleyman Demirel University. Before joining to SDU in 2017, he worked at Nazarbayev University as an Assistant professor starting from 2013. During the years 2010-2013 he was a Posdoctoral Research Assistant at University of Bristol in England. He finished his PhD in Mathematics in 2010 from the Ohio State University in USA. In 2009 he was visiting scholar in ETH university in Switzerland. In 2004, he received his undergraduate education at Bogazici University in Turkey, where he studied Mathematics. His research interests include Ergodic theory, Dynamical systems, Number theory, Diophantine approximation, Fractal geometry.
                                                YERKEBULAN SAIRAMBAY
Yerkebulan Sairambay recevied his PhD in sociology from the University of Cambridge in 2022. His current research explores political participation, new media, civil society, and democratization with a particular focus on the countries of postcommunist Europe and former Soviet Union. The results of Sairambay's research have been published in Central Asian Survey, Slavonica, Studies of Transition States and Societies, Human Affairs, Slovak Journal of Political Sciences, and Politics in Central Europe.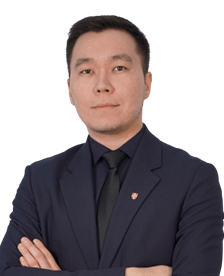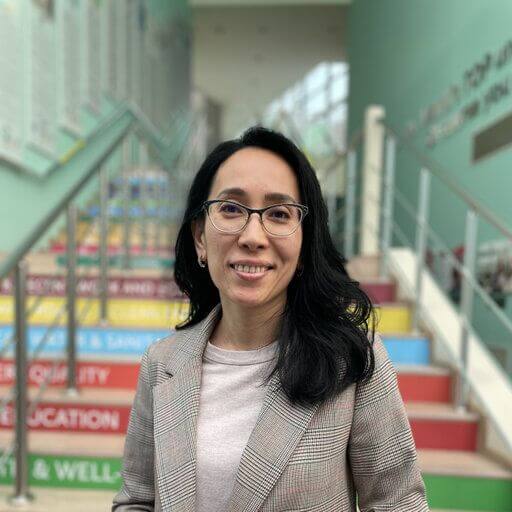 GULNISSA ZHUNUSSOVA
Gulnissa Zhunussova has previously taught at universities in Kazakhstan, UK and China. Gulnissa brings to her role experience of education and applied linguistics research, teaching and policy making. She is a key expert on the the project funded by the World Bank in which she has been involved in the process of developing a new model of initial teacher education in Kazakhstan. In this role, she has also facilitated curricula development and professional development courses at the national level. Gulnissa's research interests include teacher education and development, Global Englishes, language attitudes, metaphor and narrative analyses. She has offered contributions to the knowledge community through ongoing research and publications in Q1 journals.
JULDYZ SMAGULOVA
Juldyz Smagulova received her Ph.D. in Sociolinguistics from King's College London (2012, UK), her Candidate of Philological Sciences from al-Farabi Kazakh National University (2004, Kazakhstan), and her MA in Linguistics from the University of Minnesota (1999, USA).
Her research interests and expertise include language bilingualism, language socialization, interactional sociolinguistics, language education and teacher training, language policy and planning. She co-edited the Language Change in Central Asia (Mouton de Gruyter, 2016); and co-authored the bilingual Kazakh-Russian Dictionary of Sociolinguistics (Arman PV, Kazakhstan, 2008) and the Kazakh language textbook for Russian-medium schools (Grade 5, Atamura, 2015). She has articles published in Journal of Sociolinguistics, International Journal of Bilingualism, and International Journal of Bilingual Education and Bilingualism.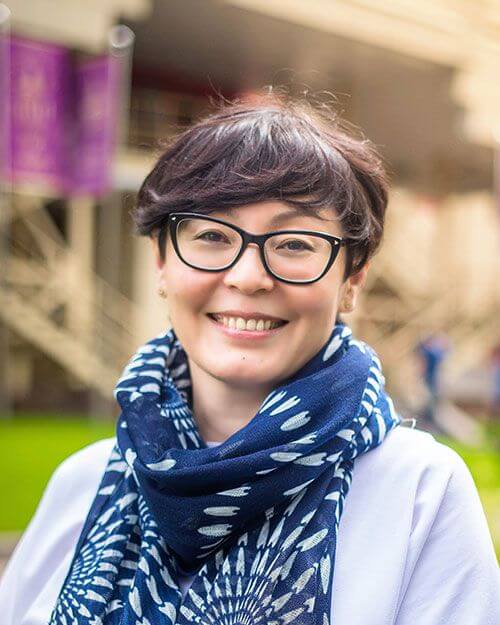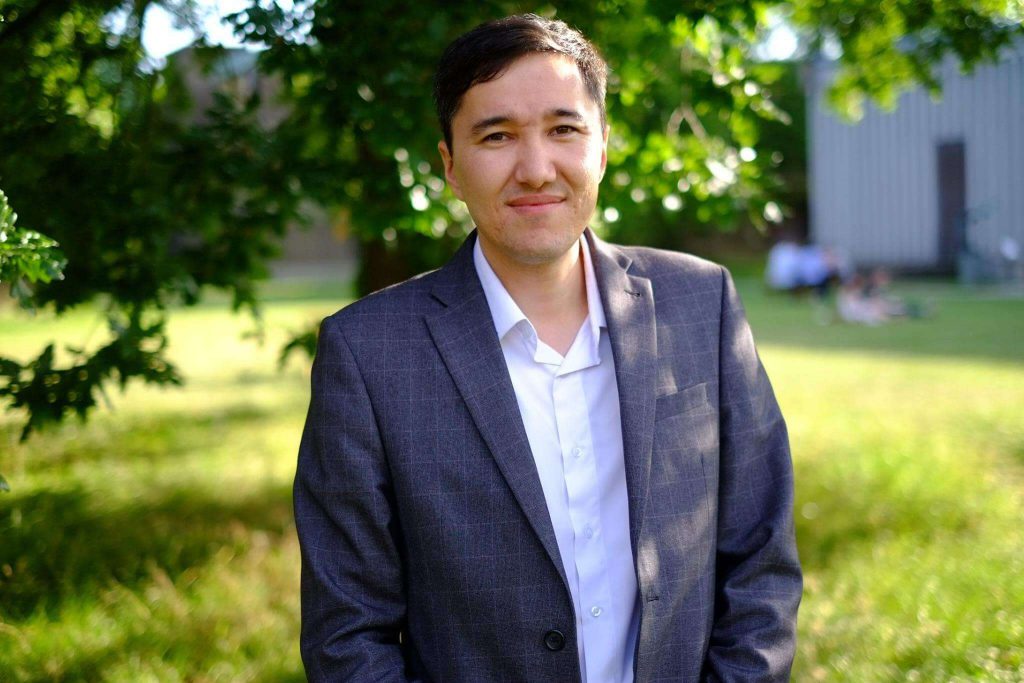 KUANDYK TLEUZHANULY
Kuandyk Tleuzhanuly is a PhD candidate in Economics at Narxoz University with extensive professional and academic experience in education, finance, and economics. He currently serves as the Kazakhstan Country Manager for EFI (Economics Fundamentals Initiative) where he coordinates the operation of EFI activities in Kazakhstan and the coordination of the INEV-EFI Economics Olympiad in Kazakhstan. Prior to this, Kuandyk served as the Country Head of School of Professional and Continuing Education Kazakhstan at the University of Central Asia. He has a broad background in administering educational programmes in mathematics, finance, and economics, with extensive experience in administering international educational projects, including coordinating a joint programme with LSE at International School of Economics, Kazakh-British Technical University.
MARIYA YESSELEVA-PIONKA
Dr Mariya Yesseleva-Pionka held teaching and senior academic management positions in Australia and Central Asia (Kazakhstan). She specialised in general investments, personal and corporate superannuation investments while working for Westpac Banking Corporation and BT Financial Group in Australia. She was elected to join The Housing Connection, a not-for-profit organisation in Sydney, Australia, as Treasurer and Board Member in November 2019. In 2020 and 2021 she received a Certificate of Appreciation from the Commonwealth Bank, recognising her contribution to the Australian community.
Dr Yesseleva-Pionka is the Associate Editor of the Journal of the International Council for Small Business (JICSB). She is a Master Teacher for the International Council for Small Business (ICSB) Global Certificate in Entrepreneurial Finance. She was appointed as ICSB Global Certificates Manager in January 2021. In July 2021 Dr Yesseleva-Pionka was awarded the International Council for Small Business Presidential Award. The ICSB Presidential Award winners are selected from the pool of exceptional ICSB members who integrate both service and empathy into their roles as innovative leaders.
She co-authored a textbook titled Financial Planning and Personal Finance – 1st edition in Australia and New Zealand which was published in September 2022 by the Cengage Publishing House.
She won teaching awards at the University of Sydney Business School and Top Education Institute and was recognised as TOP 20 at the UTS Business School. Her research interests include entrepreneurial finance, traditional and alternative ways to finance small and medium enterprises (SMEs), corporate finance, policies for the small business sector, innovation and SMEs, FinTechs and Blockchain.